Kubernetes
Kubernetes (commonly stylized as k8s) is an open-source container-orchestration system for automating application deployment, scaling, and management. Developed by Google in Go under the Apache 2.0 license, it was first released on June 7, 2014 reaching 1.0 by July 21, 2015. It works with a range of container tools, including Docker. Many cloud services offer a Kubernetes-based platform or infrastructure as a service (PaaS or IaaS) on which Kubernetes can be deployed as a platform-providing service. Many vendors also provide their own branded Kubernetes distributions.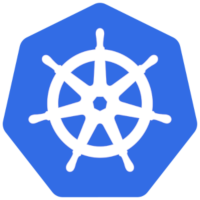 It has become the standard infrastructure to manage containers in production environments. Docker Swarm would be an alternative but it falls short in features compared with Kubernetes.
These are some of the advantages of using Kubernetes:
Widely used in production and actively developed.
Ensure high availability of your services with autohealing and autoscaling.
Easy, quickly and predictable deployment and promotion of applications.
Seamless roll out of features.
Optimize hardware use while guaranteeing resource isolation.
Easiest way to build multi-cloud and baremetal environments.
Several companies have used Kubernetes to release their own PaaS:
Learn roadmap⚑
K8s is huge, and growing at a pace that most mortals can't stay updated unless you work with it daily.
This is how I learnt, but probably there are better resources now:
References⚑
Diving deeper⚑
Reference⚑
---